What do the kids have to say about the dogs?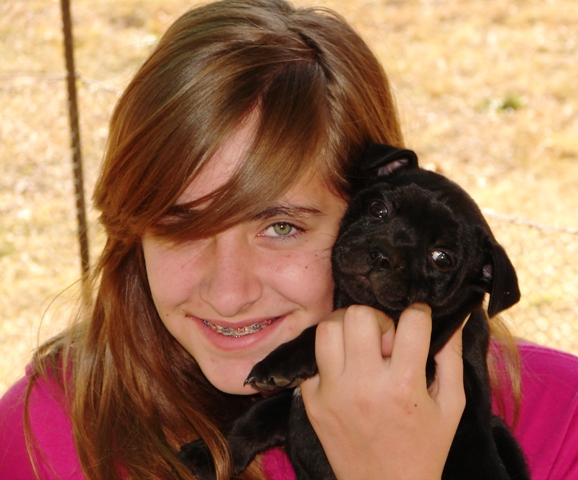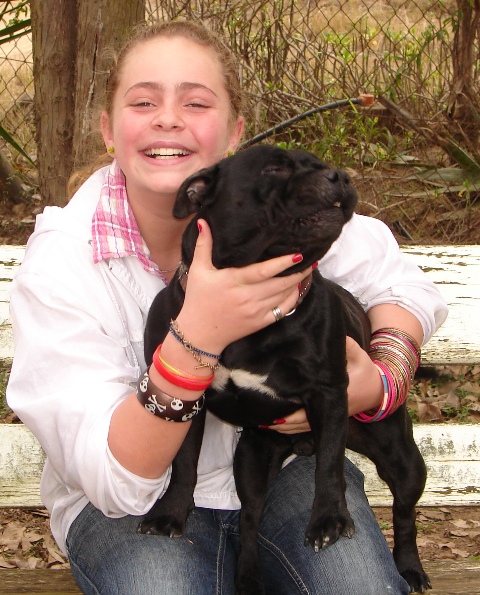 Clarize is the eldest, and a typical teenager. Her favourite pastime is to run around with Diesel and Luna. She loves to use the video camera and follow the dogs around the house to make short movies of them. When the bitches are in the bathroom whelping Clarize is next to Adele helping with the puppies. At 5 weeks when they get to eat on their own, Clarize would be the one standing by them to oversee everything. We hope to give her, her first puppy to show in the near future
Luchele is our contact child; she is always touching, hugging and loving them to death. We do not have to go and look for her, al we need to do is to open the bathroom door and we will find her in the whelping box loving the puppies. With her love and attention in our house we will never have any puppies with difficulties adapting.
Elzette is the information and PA system in the house. Always telling everyone what to do with the dogs. Elzette loves TV and want the dogs to sit on the couch and watch with her. The older dogs like Luna and Molly will easily lie by her the whole day. She and her sister Luchele likes running around the house with the dogs chasing them, you can imagine the noise and activity. She is the typical showman and we hope to interest her in handling one day.